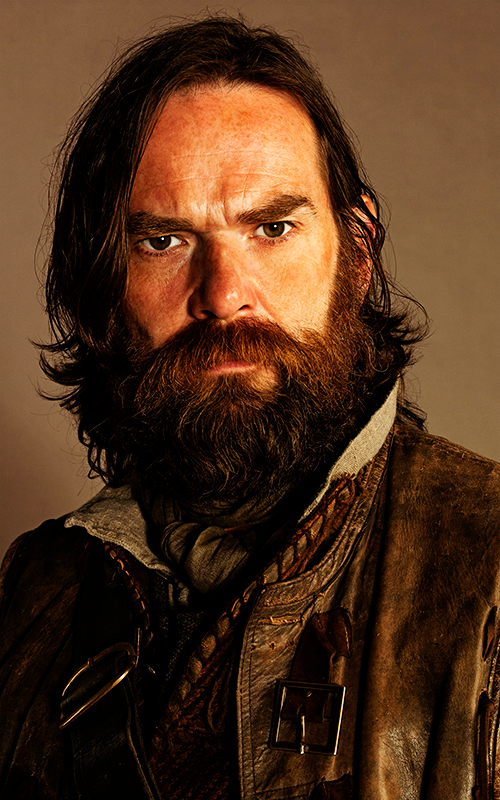 Character:
Mutagh Fitzgibbons Fraser
Created by:
Ronald D. Moore
Directed by:
Various
Written by:
Various
Produced by:
Ron D. Moore, Maril Davis, Sam Heughan, Caitriona Balfe.
Other cast:
Sam Heughan, Caitriona Balfe, Tobias Menzies, Sophie Skelton, Richard Rankin, Graham McTavish, Steven Walters, Grant O'Roarke, Laura Donnelly, John Cree.
Premiere date:
09 August, 2014
Original airdate:
09 August, 2014
Genre:
Drama | Adventure | Historical | Science-Fiction
Running time:
60 min
Synopsis: An English combat nurse named Claire Beauchamp Randall from 1945 is mysteriously swept back in time to 1743 before the Battle of Colloden where she meets a Highland warrior named Jamie Fraser who is hiding his own secrets. Hot on their heels is the nefarious Captain "Black" Jack Randall who harbours an obsession for Jaime. In the meantime Claire's husband, Frank Randall, searches for his wife after her disappearance.
Outlander is a historical drama television series based on the novel series of the same name by Diana Gabaldon. Developed by Ronald D. Moore, the show premiered on August 9, 2014, on Starz. It stars Caitriona Balfe as Claire Randall, a married former World War II nurse who in 1946 finds herself transported back to Scotland in 1743. There she encounters the dashing Highland warrior Jamie Fraser (Sam Heughan) and becomes embroiled in the Jacobite risings. The first season of the television series is based on the first novel in the series, Outlander (also known as Cross Stitch).
The second season of 13 episodes, based on Dragonfly in Amber, premiered on April 9, 2016. On June 1, Starz renewed the series for a third and fourth season, which adapt the third and fourth Outlander novels, Voyager and Drums of Autumn, respectively. The 13-episode third season premiered on September 10, 2017. The 13-episode fourth season premiered on November 4, 2018. Starz has renewed the series for fifth and sixth seasons; the fifth premiered on February 16, 2020.
About Murtagh Fitzgibbons Fraser
2020
Mutagh Fitzgibbons Fraser
2019
Mutagh Fitzgibbons Fraser
2017
Mutagh Fitzgibbons Fraser
2015
Mutagh Fitzgibbons Fraser
2014
Mutagh Fitzgibbons Fraser